Testimonials
"ITDATA is a business-critical resource"
You have asked me to share my experiences working with your organization and it is my distinct pleasure to do so. Binswanger Management Corporation established a relationship with ITData three years ago. At the time, Binswanger was struggling with a number of IT initiatives that had stalled, as well as an IT infrastructure that had not kept pace with the needs of the business and technology.
After a very brief integration period, you and your colleagues became an integral part of our IT operations. ITData provided us with staffing, systems and an IT project plan to upgrade the company's IT infrastructure, protect data integrity and implement best practices. Additionally, ITData took ownership of the uncompleted IT initiatives and was instrumental in seeing them through to completion.
ITData is now a business-critical resource in the operations of Binswanger. Throughout the relationship, you have provided us with best in class systems design and configuration, as well as policies and procedures to effectively execute the strategic plan you created for the company's IT function. You and your colleagues are very responsive and thorough and have added tremendous depth to many facets of the operations of Binswanger.
Peter D. Miller, Executive Vice President
Binswanger Management Corporation
---
"Prior to ITDATA, we didn't understand how empowered our organization and staff could be"
In the past, we struggled getting real value from the IT services we had been using for many years.  As an organization, we did not feel our IT services were growing with the company or the industry and efficiently meeting our needs as a nonprofit organization.
Prior to ITDATA, we didn't understand how empowered our organization and staff could be until we began utilizing systems and technology more effectively. Our team from ITDATA truly believes in our mission and the value of our employees.
We have grown tremendously since partnering with ITDATA and have gone from struggling to manage the basics to an organization that can actively engage in a process that has created solutions that enhance the agency, address the challenges of a nonprofits financial challenges, and development of future planning for ongoing growth and advancement of the agency.
Elizabeth Higgins, Chief Executive Officer
Human Services, Inc.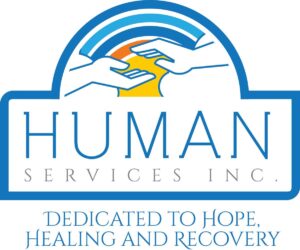 ---
"…it was important to us to have a partner that insured accessibility and ultimate security."
We've been with ITDATA through both the pre-covid and post-covid era, and to say that they have been a tremendous asset during both would be an understatement.
Considering the sheer amount of compliance and all the moving pieces in the healthcare industry, it was important to us to have a partner that insured accessibility and ultimate security.
They have stayed consistent in their knowledge and have worked with us on new projects, consulted with us as needed, helped us navigate through the Covid-19 pandemic, and positioned us well for the future.
Jason R. McLaughlin, Chief Executive Officer
Wedge Recovery Centers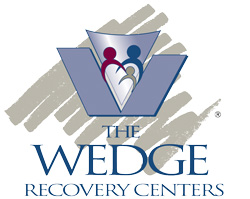 ---
"Your collaborative approach worked well"
Thanks for the work your company did for us during the IT strategic planning project that you performed for us. Your collaborative approach worked well with our staff, building internal ownership and paving the way for the changes you captured in your conclusions.
I appreciate the recommended solutions that took into account our peer group as well as best practices from your other nonprofit clients who have faced similar challenges. Your knowledgeable team left us with practical solutions touching each major source of IT support and infrastructure.
We now have a roadmap to lead us well along the path of integrating our IT plan with our strategic goals and objectives. Your experience and guidance provided through this vital project will support us well into the future.
Glenn Bergman, Executive Director
Philabundance

---
"They have helped us take our IT to the next level."
Looking back, I don't know why we hadn't hired ITDATA sooner. We had really been through the wringer with both outsourced providers and trying to do it ourselves in past years and didn't realize how much we were settling before we partnered with ITDATA. With clear timelines and communications and in accordance with our advisory team, they have helped us take our IT to the next level
Dave Peterson, Chief Financial Officer
Petrelli Previtera, LLC

---
"ITData has a great team in place"
We have been partners with ITData as our IT consultants for over 12 years now. It is a very good relationship, based on honesty, trust, and respect.
The everyday operation of our organization is rooted in our ability to work efficiently on projects and communicate with staff, clients and legislators. You and your team have provided me with an understanding of how and what works best for our company's individual needs and requirements. ITData has supported and guided me through every step of building and monitoring our infrastructure. I could not have done this alone. We met and spent time going over each option and executing each piece of the plan step by step. You have answered my questions and concerns, and worked with me on the organization and execution of various strategies that have become the backbone of our policies and procedures.
ITData has a great team in place, they work together to give us the best solutions, they are thorough and they are very timely in their responses to all of our employees' needs. I would like this letter to serve as a recommendation for all the hard work and effort ITData has provided and continues to provide to me and my firm.
Diane Reott, Director of Operations
S.R. Wojdak & Associates and Bellevue Communications Group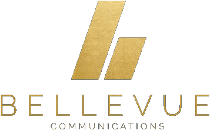 ---
"You enable us to function smoothly"
Since 2010, ITData has been our trusted IT partner, fulfilling our constantly evolving technology requirements. You have provided us with peace-of-mind, enabling us to function smoothly as a not-for-profit organization with over 300 employees serving children with disabilities in eight counties in Southeastern PA. Our therapeutic and educational services can't happen in today's environment without an effective IT infrastructure.
We began with a strategic plan highlighting areas of concern, with a roadmap for updates, including budget targets. The result was a complete refresh of our infrastructure and workstations, with an ongoing plan for continuous updates in an environment where funds are always tight. This allows us to focus on our core mission while leaving the technology to our experts at ITData.
Thanks for the great job your company does for us. Your knowledgeable team of professionals consistently solves our IT problems with practical, cost effective solutions. Your patient help desk folks add that special personal touch for which we are always grateful. Your company continues to deliver a secure technology infrastructure and processes to support new technology initiatives, so that Easterseals can better serve our clients and families.
Carl G. Webster, Executive Director & CEO
Easterseals of Southeastern Pennsylvania